Office Supply of Gloucester - Our Story...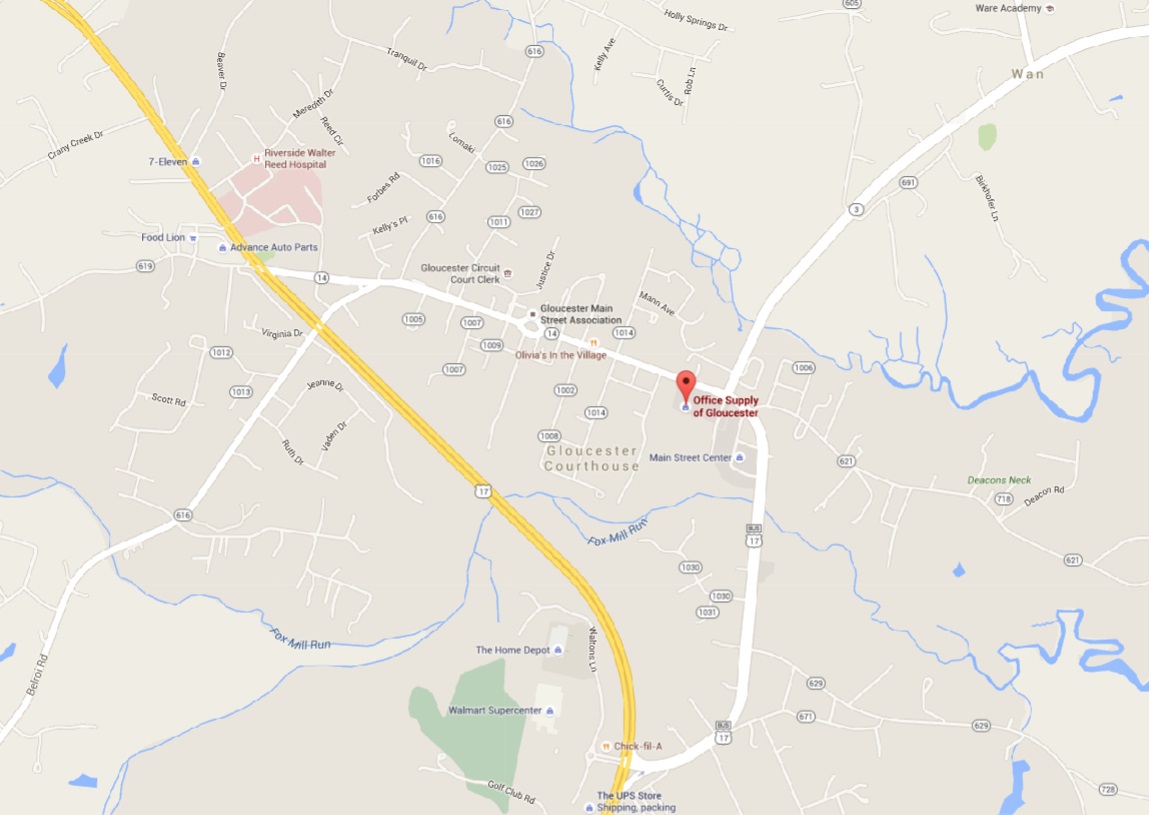 Office Supply of Gloucester has been in business for over 40 years and is a cornerstone in our community. It was originally Bridges Office Supply. It was renamed in 1978 when purchased by lifelong Gloucester resident George S. Rhodes, Jr., who has managed it ever since. Over the years we have evolved to match the ever-changing needs of our community serving Gloucester, Mathews, Middlesex and Lancaster counties.
We are a service-oriented company and our knowledgeable employees can help you with all of your projects. Store charge accounts are available for businesses and churches. We strive to give our customers the best value, quality merchandise and outstanding service.
Both our store and staff are extremely active in numerous community organizations such as The Courthouse Players. We often have tickets on sale for upcoming local events and have a wealth of information on community happenings.